Explore Campus
We hope you'll take advantage of the variety of events we are offering this spring for admitted students to explore campus and learn more about ECU.
---
Visit Campus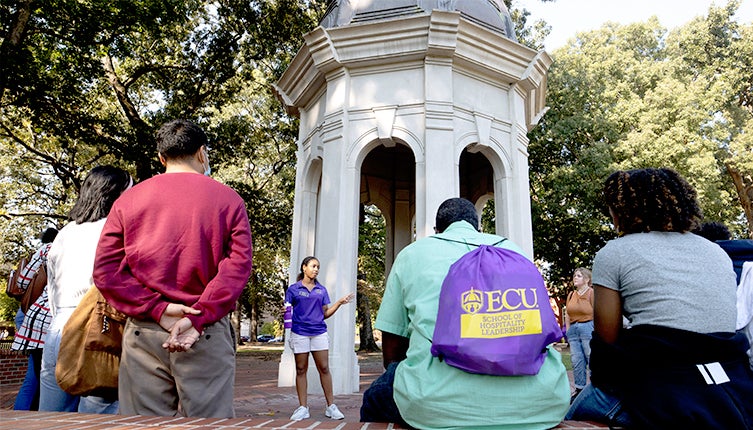 Self-Guided Tour
Want to explore campus on your own? Download our self-guided tour or pick up a physical copy from the porch of the Whichard Building.
Self-Guided Tour >
Discover Greenville
We asked, "Is Greenville a City or College Town?" Watch this video to see what our community said.
Learn more about Greenville – a flourishing cultural, educational and medical hub located in the heart of eastern North Carolina.